Chewbacca Does Karaoke Holiday Postcard (double-sided)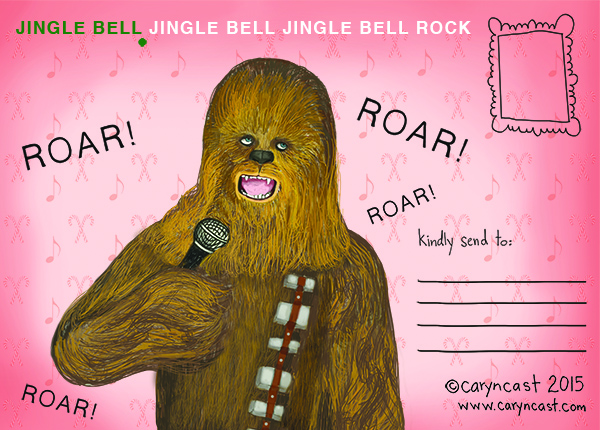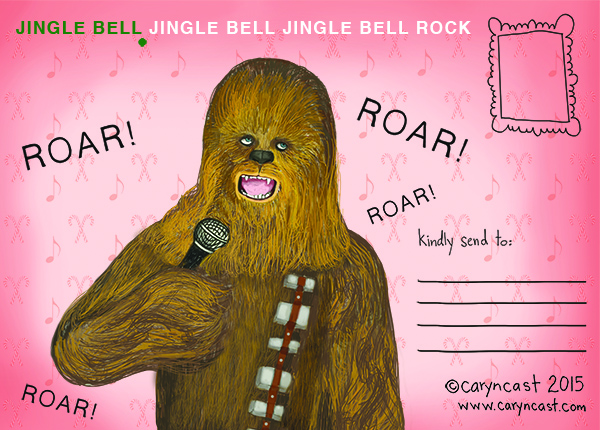 Chewbacca Does Karaoke Holiday Postcard (double-sided)
Chewbacca Does Karaoke Double-Sided Holiday Postcard by Caryn Cast
Send whimsical Star Wars holiday wishes to your favorite peeps this xmas! Chewbacca has been brushing up on his holiday jingles, his neighborhood bar has no idea what's coming!
This holiday postcard is a print of the original watercolor illustration created by me, Caryn Cast!
The postcard measures 5.8" X 4.1" and was professionally printed on archival, acid-free, semi-gloss card stock, ready to mail! Postcard is carefully wrapped and placed in a protective yet festive holiday enclosure and shipped flat in a sturdy cardboard sleeve to ensure safe shipping.
Happy Holidays! May the force be with you.