Don't Touch My Scotch!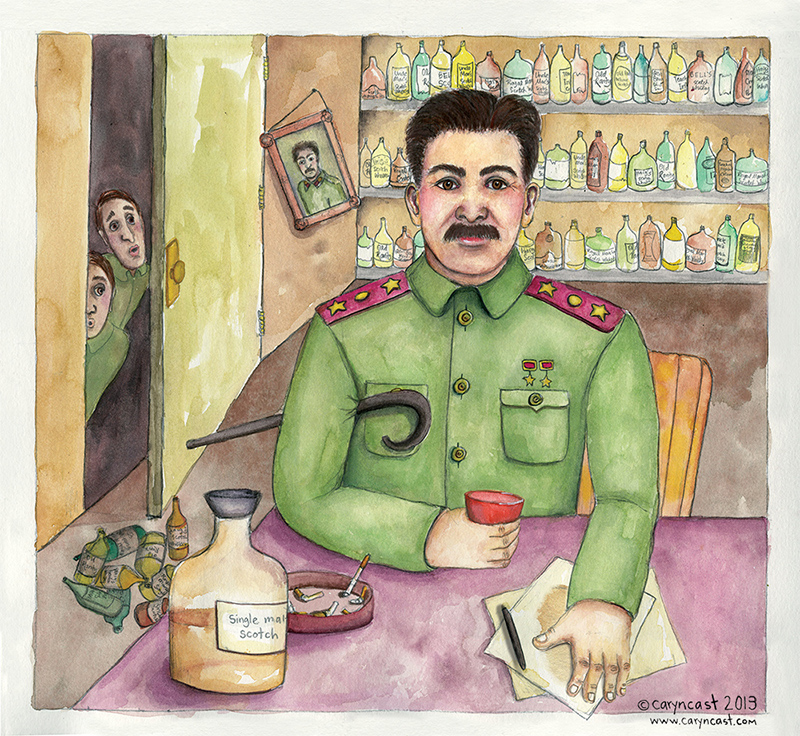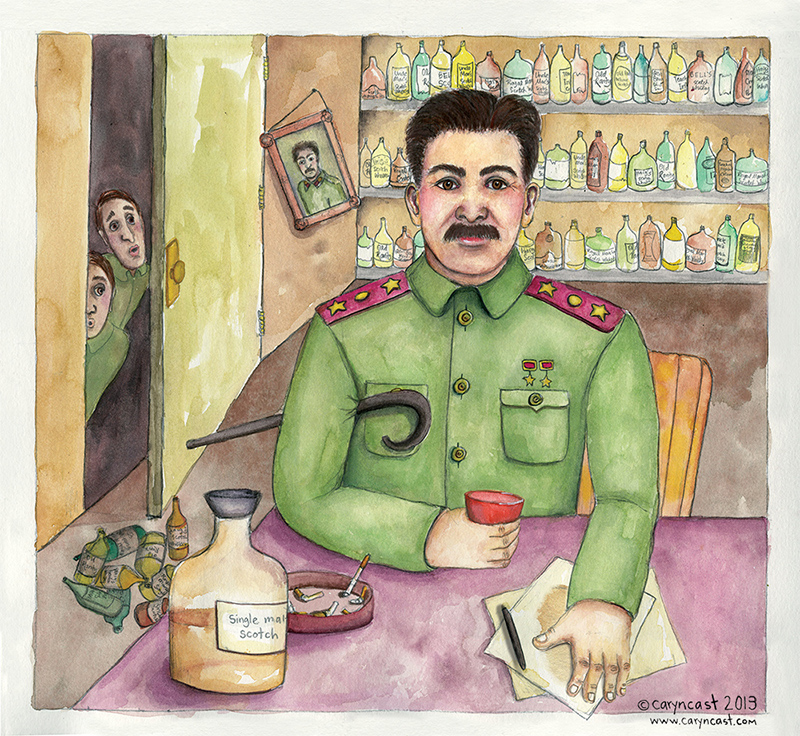 Don't Touch My Scotch!
Don't Touch My Scotch! (Joseph Stalin After Hours) 8.5 X 11 print by Caryn Cast
This is a professional print of a watercolor illustration I created as part of a series of dictators with drinking habits. It features Joseph Stalin after a long day of evildoings next to his single malt scotch, drinking out of his favorite tiny red glass (rumor has it he brought that little glass everywhere). It turns out that Stalin had a real affinity for single malt scotch and imported cigarettes - he was so paranoid others would steal it he hid it from his colleagues and servants! This is a limited edition print (200) of the original created in pencil and watercolor on watercolor paper by Caryn Cast.
Prints are all printed on archival photo rag matte paper with an Epson printer. All prints are printed on acid-free paper, and will not fade one bit. Print comes sized with a small border around, ready to frame!
Shipping:
The 8.5" X 11" print is wrapped in a waterproof cello sleeve and shipped flat in a sturdy envelope with cardboard backing, to ensure safe shipping.