Miss Milla, Biggest Turnip in the Clay County Fair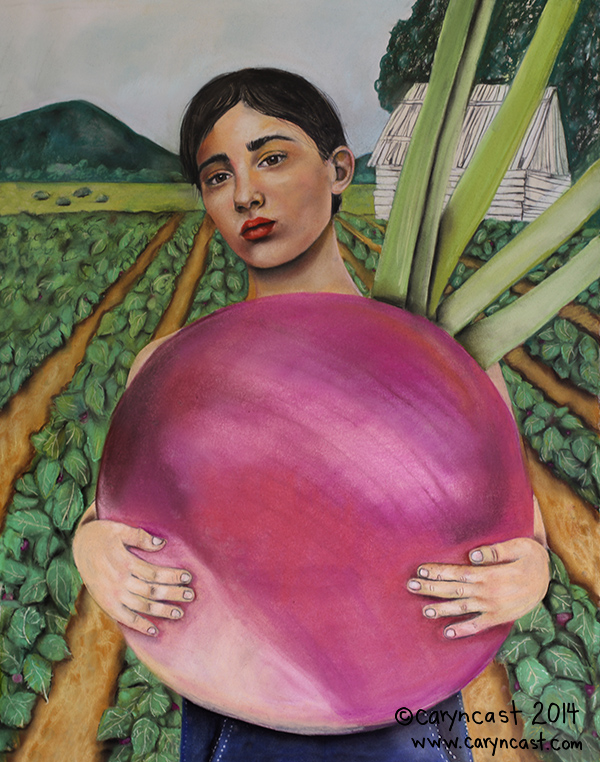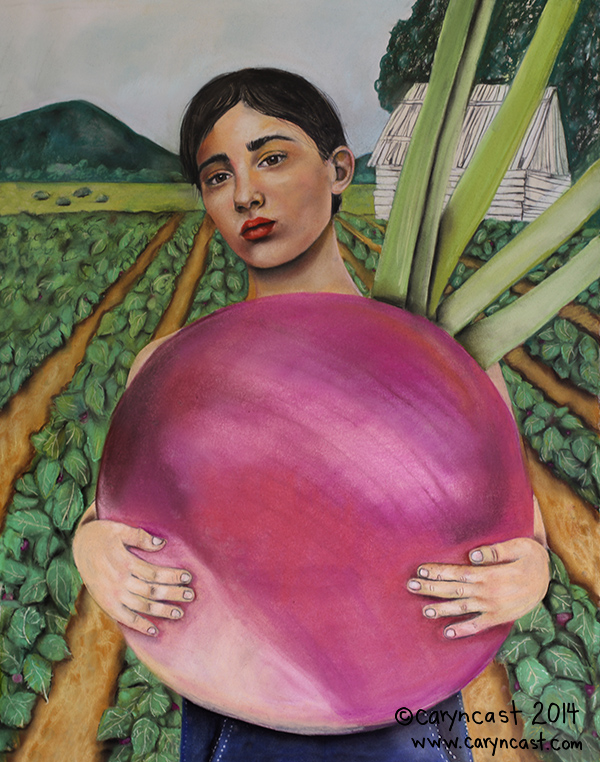 Miss Milla, Biggest Turnip in the Clay County Fair
Miss Milla, Biggest Turnip in the Clay County Fair 8.5" X 11" print and postcard by Caryn Cast
Miss Milla's garden grew a turnip so big she could barely pick it up! She wheeled it in a wheelbarrow all the way down to the vegetable competition at the Clay County Fair...and she won first place! This is a limited edition print (200) of an original pastel painting in soft pastels by Caryn Cast.
Prints are all printed on archival photo rag matte paper with an Epson printer. All prints are printed on acid-free paper, and will not fade one bit. Print comes sized with a small border around, ready to frame!
Shipping:
The art print is wrapped in a waterproof cello sleeve and shipped flat in a sturdy envelope with cardboard backing, to ensure safe shipping.